The Rundle Heights Park Redevelopment Committee is made up of representatives from Beverly Heights Community League, Ivor Dent School, and St. Jerome School.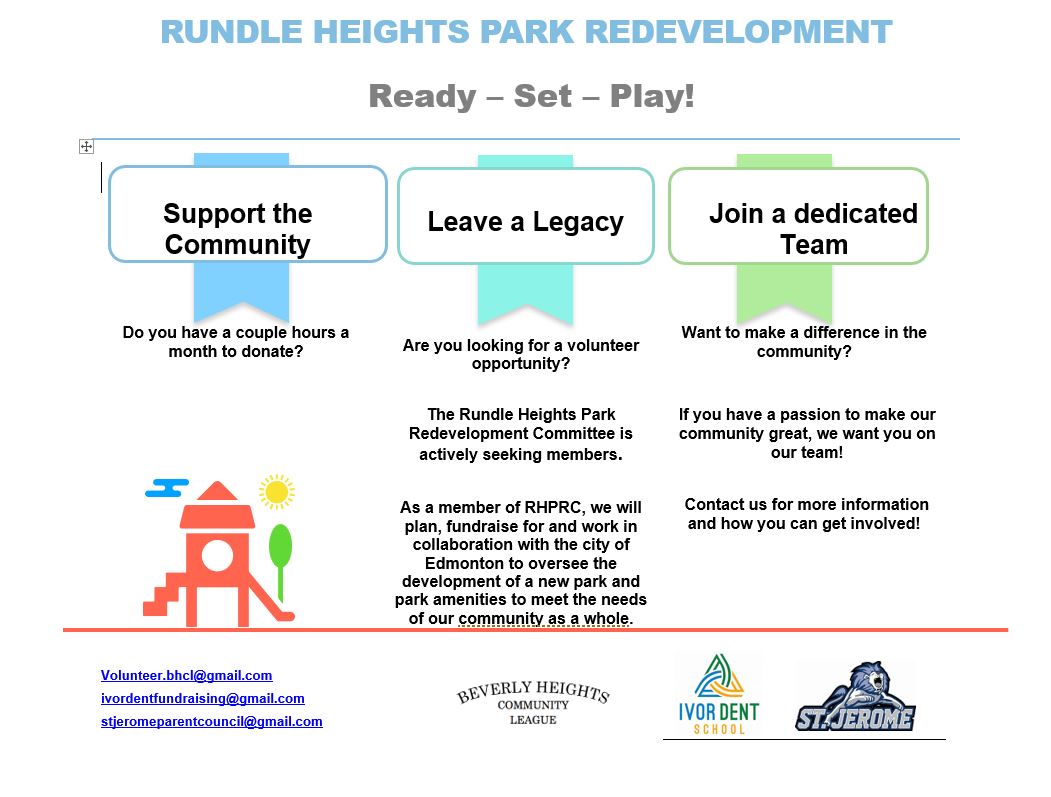 Interested in learning more or volunteering your time? Please let us know through our online form.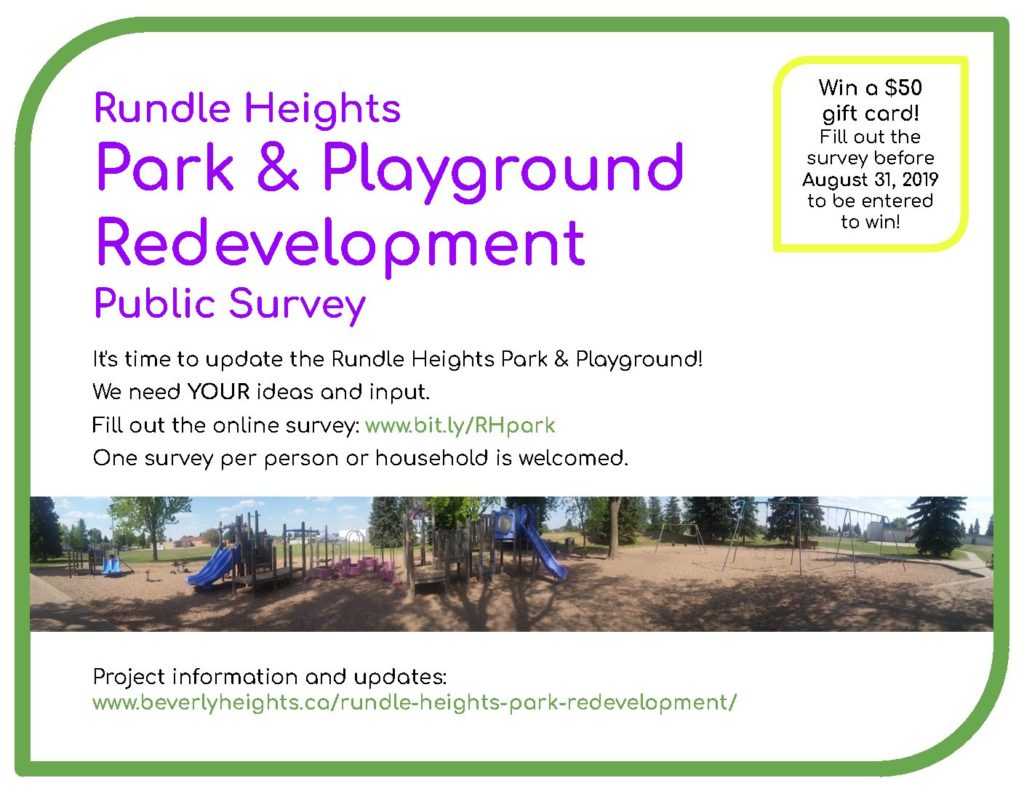 What do you want to see at the new playground? We need your ideas and input. Please complete our online survey before the end of the summer.
Give us your email address for a chance to win a $50 gift card to No Frills.