A committee including members from the Beverly Heights Community League along with the parent teacher councils for both St. Jerome and Ivor Dent schools have begun the process of redeveloping the Rundle Heights Playground (Park) at 10805-34 Street.
The playground was built in 1989 and is maintained by the City of Edmonton. However, the playground equipment was reported in poor condition in the 2018 Playground Condition Assessment, which indicates that less than 60% of the equipment is in good condition and greater than 40% of the equipment is in poor condition and will be removed as it becomes beyond repair or unsafe.
The project scope will be to redevelop the existing playground infrastructure within the City of Edmonton parcel (zoned AP) to meet the needs of the community for the next 10-15 years. The project will be in compliance with all City of Edmonton project management requirements, including public engagement, equipment safety standards, and construction practices.
Interested in further information? Please read our strategy document here.
FUNDRAISER!
We are hosting a fundraiser in August, in collaboration with the Beverly Bottle Depot. Simply bring your bottles to the Beverly Bottle Depot and ask to donate to the Rundle Heights Park Redevelopment. Alternately, we will be out in the community on August 23, 2020 collecting bottles.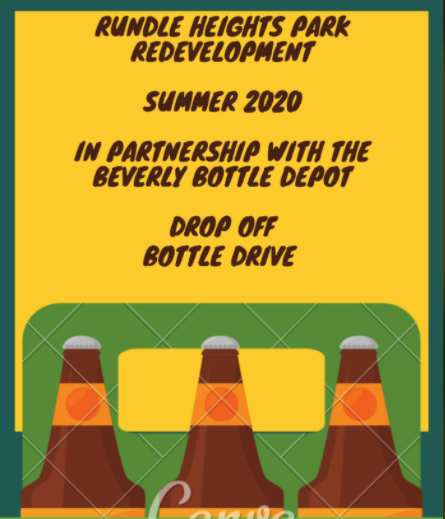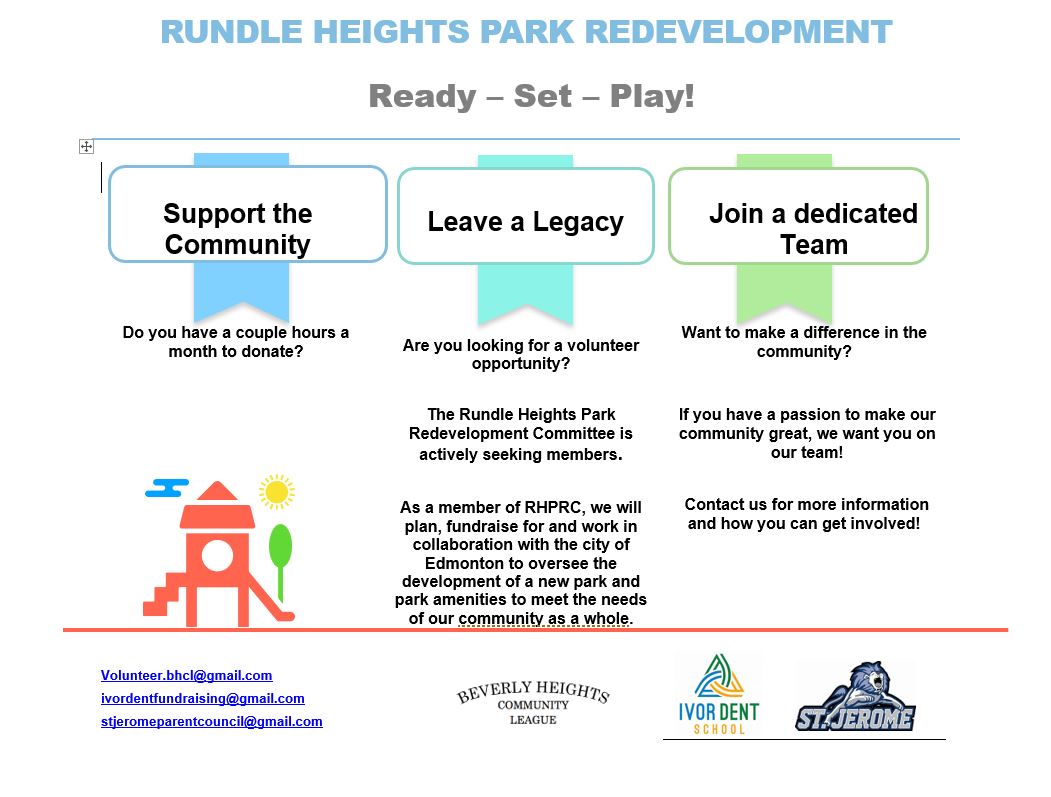 Interested in learning more or volunteering your time? Please let us know through our online form.