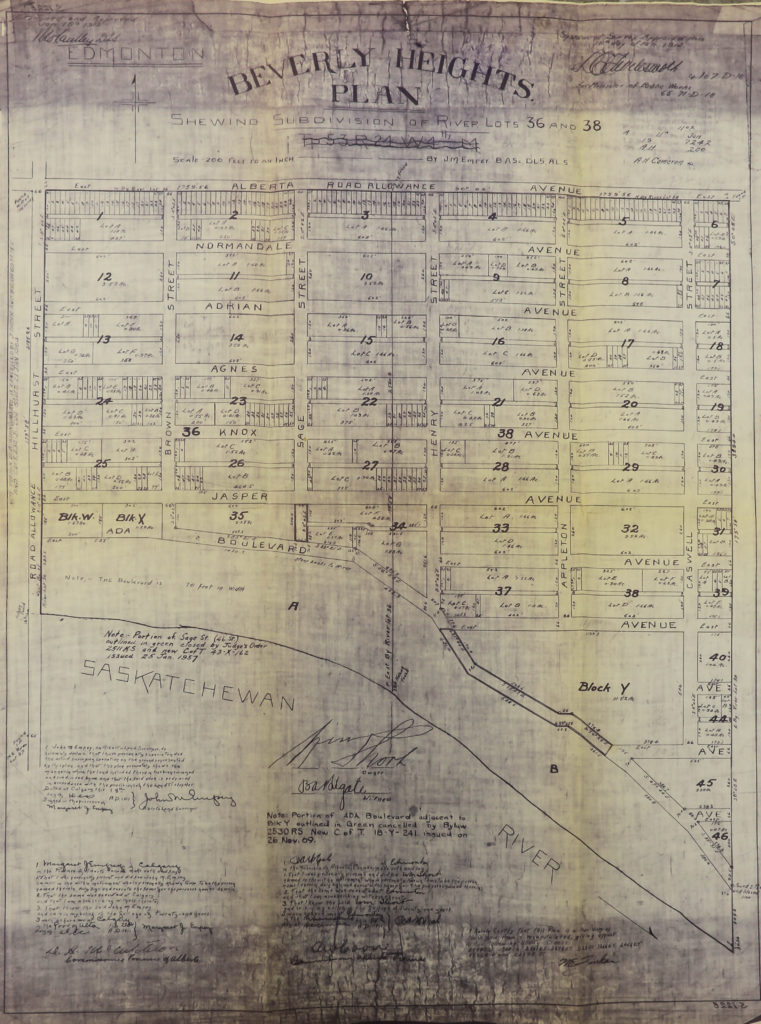 Our History
Originally part of the Town of Beverly, Beverly Heights became a part of Edmonton in 1961 when the town amalgamated with Edmonton.
The Beverly Heights Community League has been serving the Beverly Heights and Rundle Heights areas since 1965. The Beverly Heights Community League encompasses the area east of 50th Street, south of 118th Avenue and bordered on the south and east by the river. We have over 3,000 homes and 6,500 residents in our community. Although we have many families new to the area we also have those who have lived in the area since we became a community! Beverly is a diverse, multigenerational community full of history set in a lovely mature parkland—a wonderful place to call home.
An elected volunteer board is tasked with the community league business, including managing and maintaining our recreation centre and sports building, offering events and programs and fundraising. We have wonderful community spirit and a variety of activities for young and old.
Click the buttons above for information about our
Community League Board, Memberships, Newsletters and Volunteers