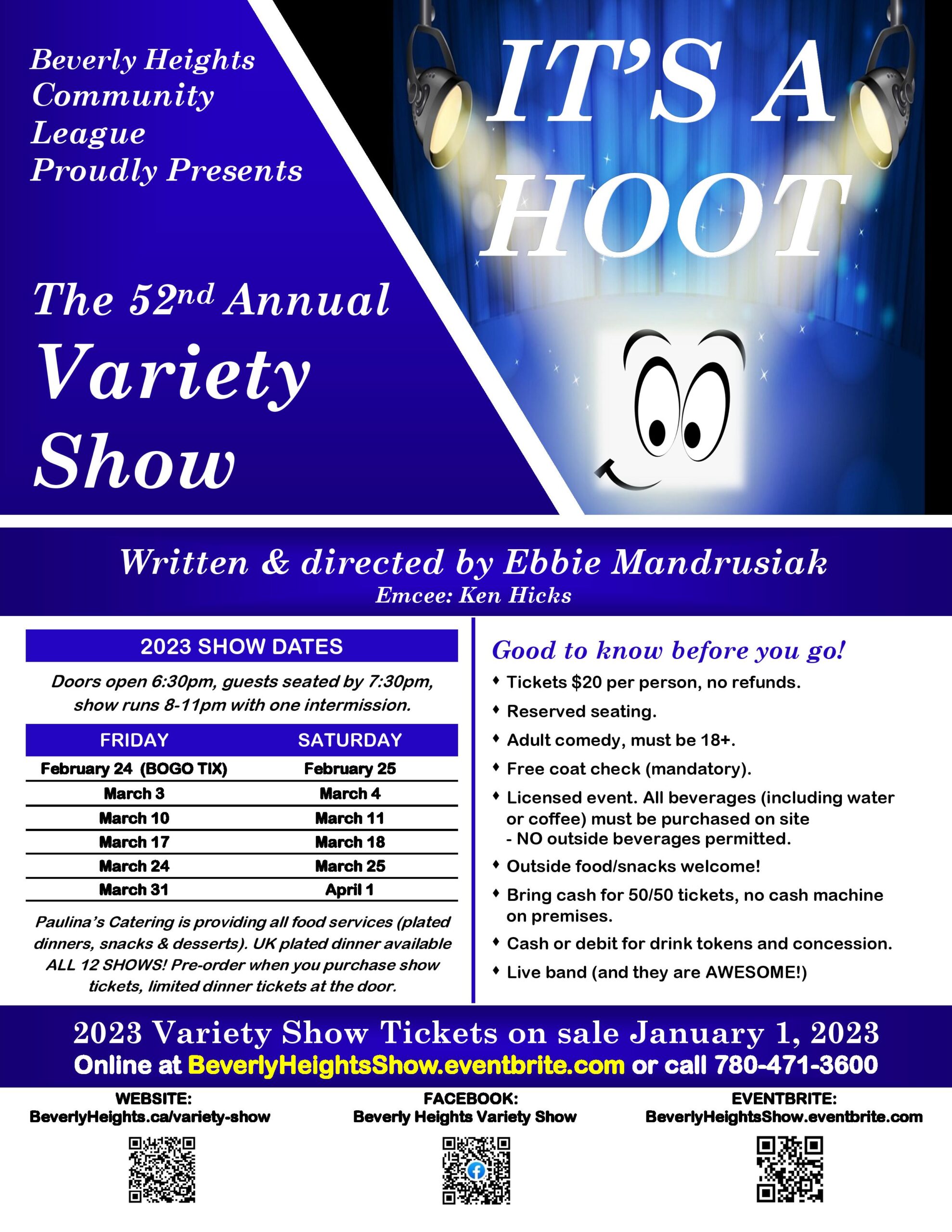 TICKETS ARE ON SALE January 1, 2023! The show runs February 24 to April 1, 2023. When you buy your tickets, you can add-on a UK dinner for ALL SHOWS or purchase dinners or snacks from the concession operated by Paulina's Catering.
CLICK HERE TO PURCHASE TICKETS!
The Beverly Heights Variety Show was started in 1971 as a fundraiser for the Beverly Heights Community League and has continued through the years - thanks to our wonderful volunteer cast, crew, committee and those volunteering each night to bring this incredible event to you - our supporters.
Follow us on the Beverly Heights Variety Show Facebook page or Instagram
Do you have a business in or serving the Beverly area? Email [email protected] for details about advertising in our full color Variety Show program!


Variety Show Volunteers Needed! Check out the roles available then email [email protected] Thank you!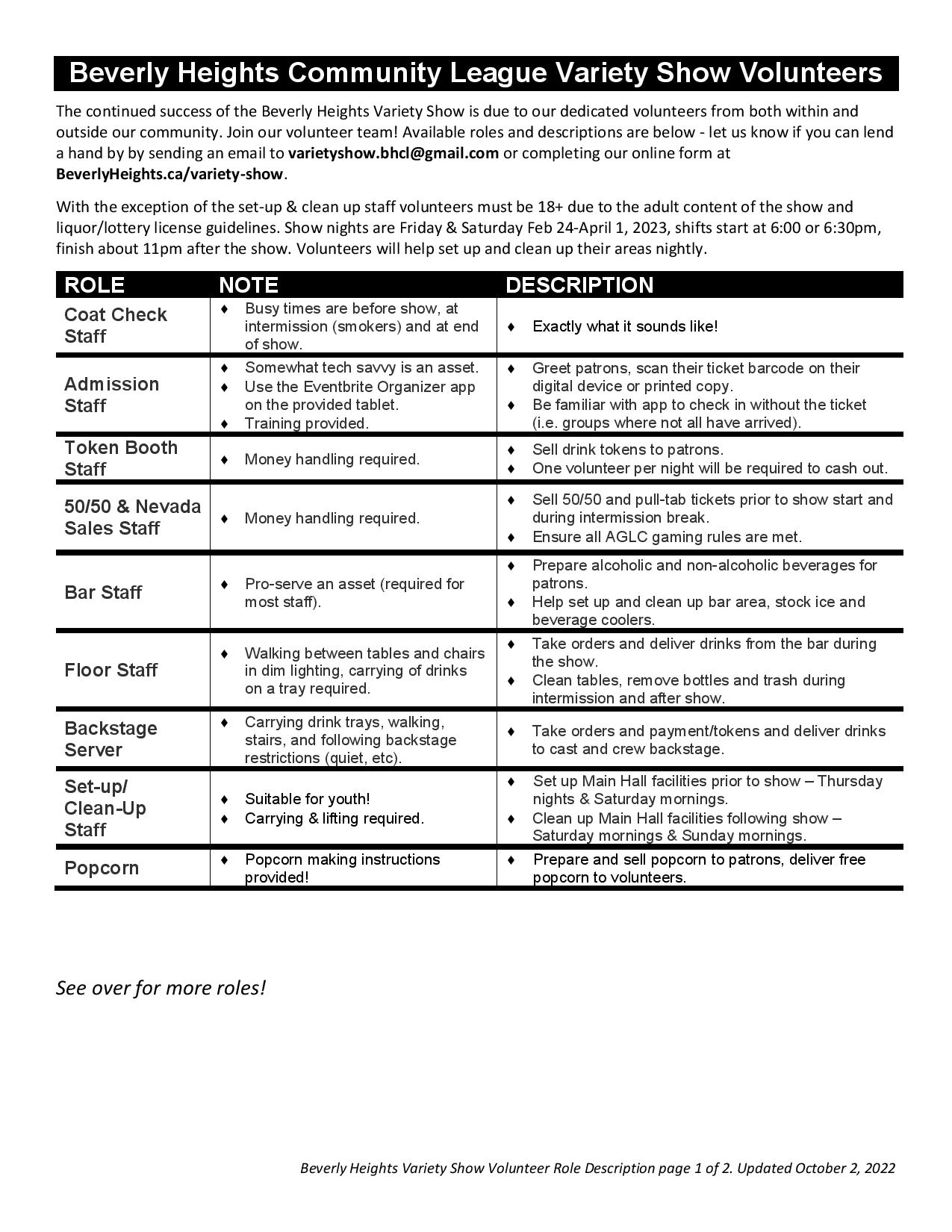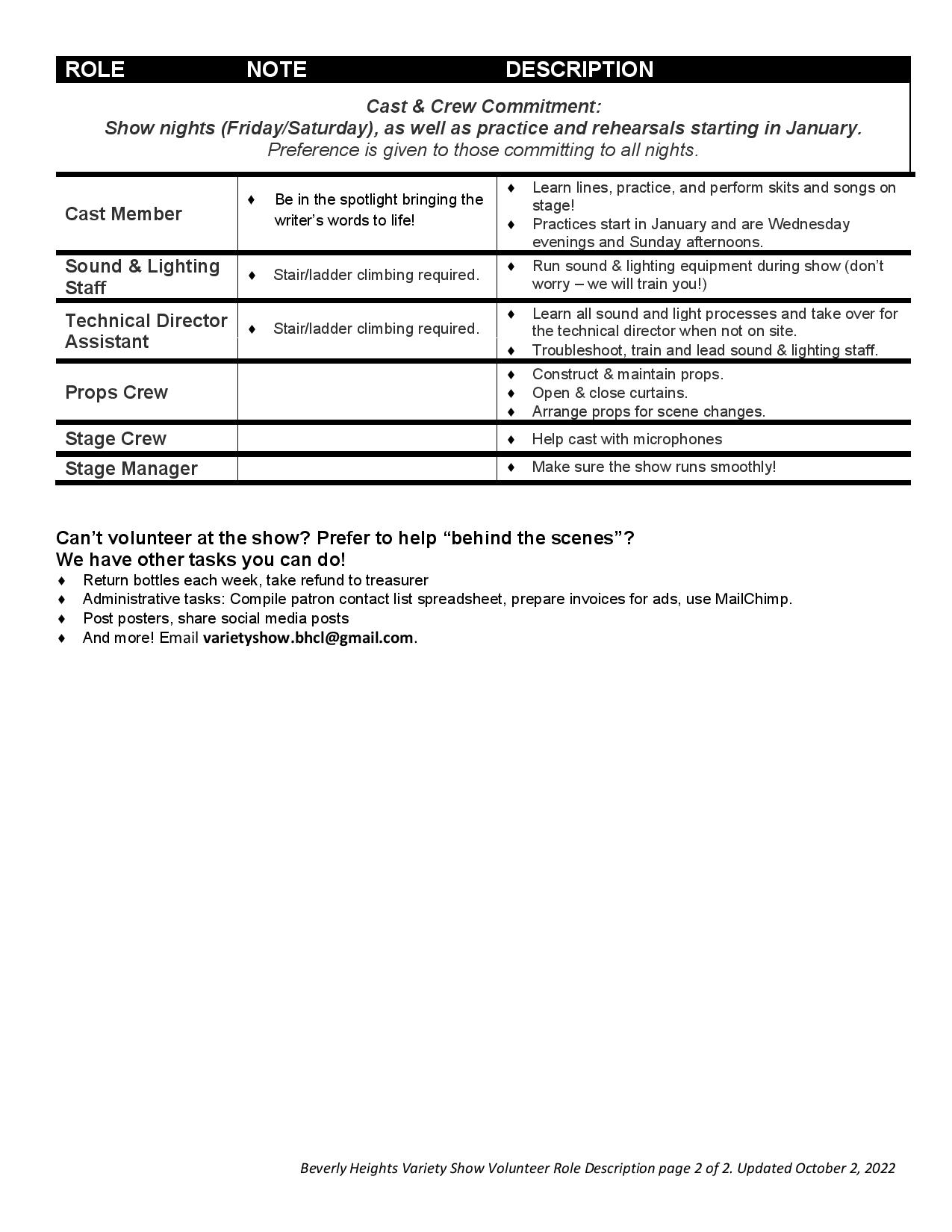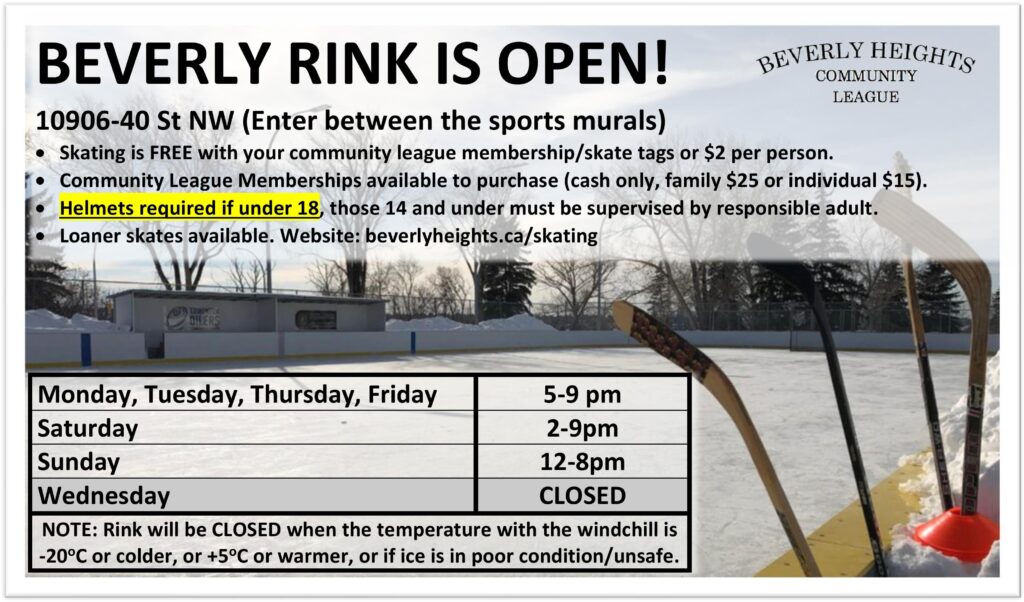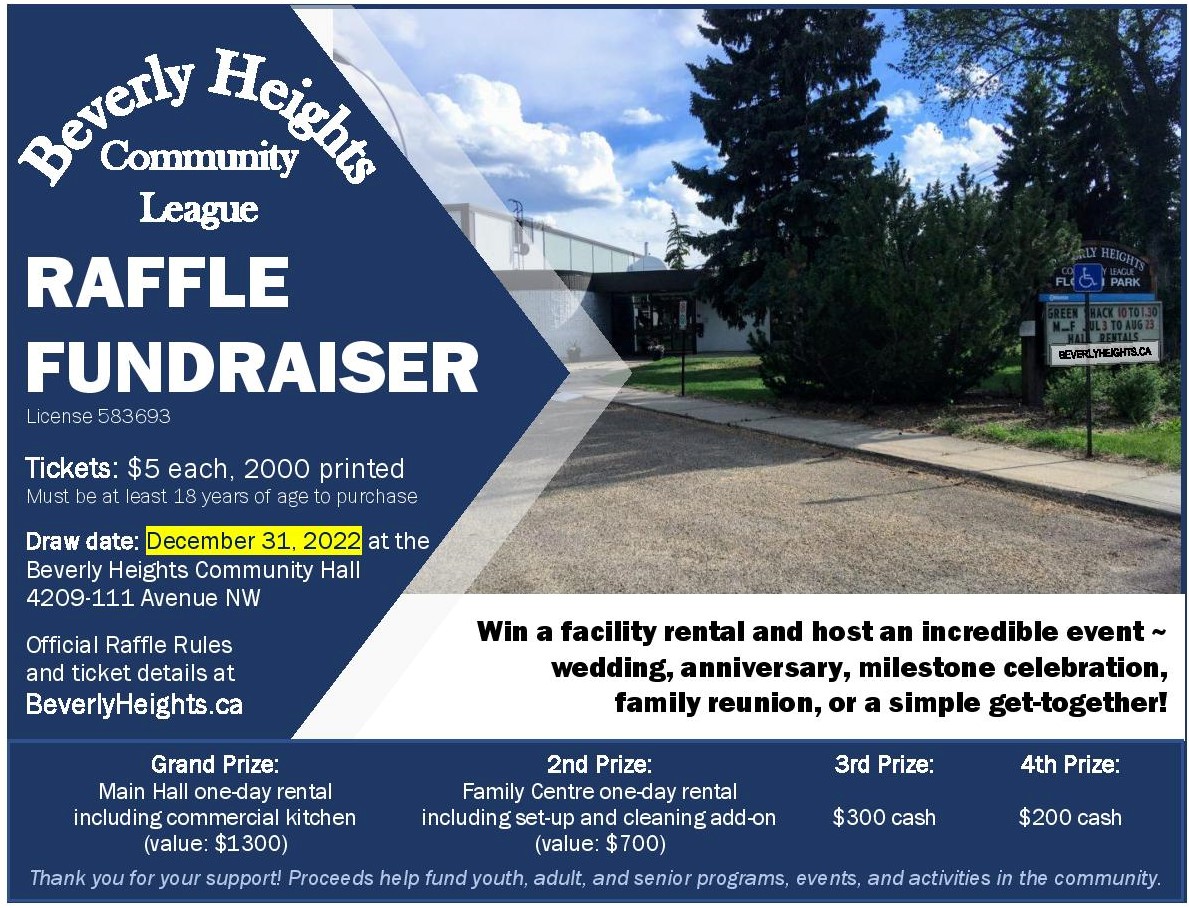 Beverly Heights Community League Facility Rental and Cash Fundraiser Raffle
Congratulations to our winners drawn December 31, 2022! Winners have been notified
Grande Prize: Noma M.
2nd Prize: Dave T.
3rd Prize: Heather A.
4th Prize: Cori B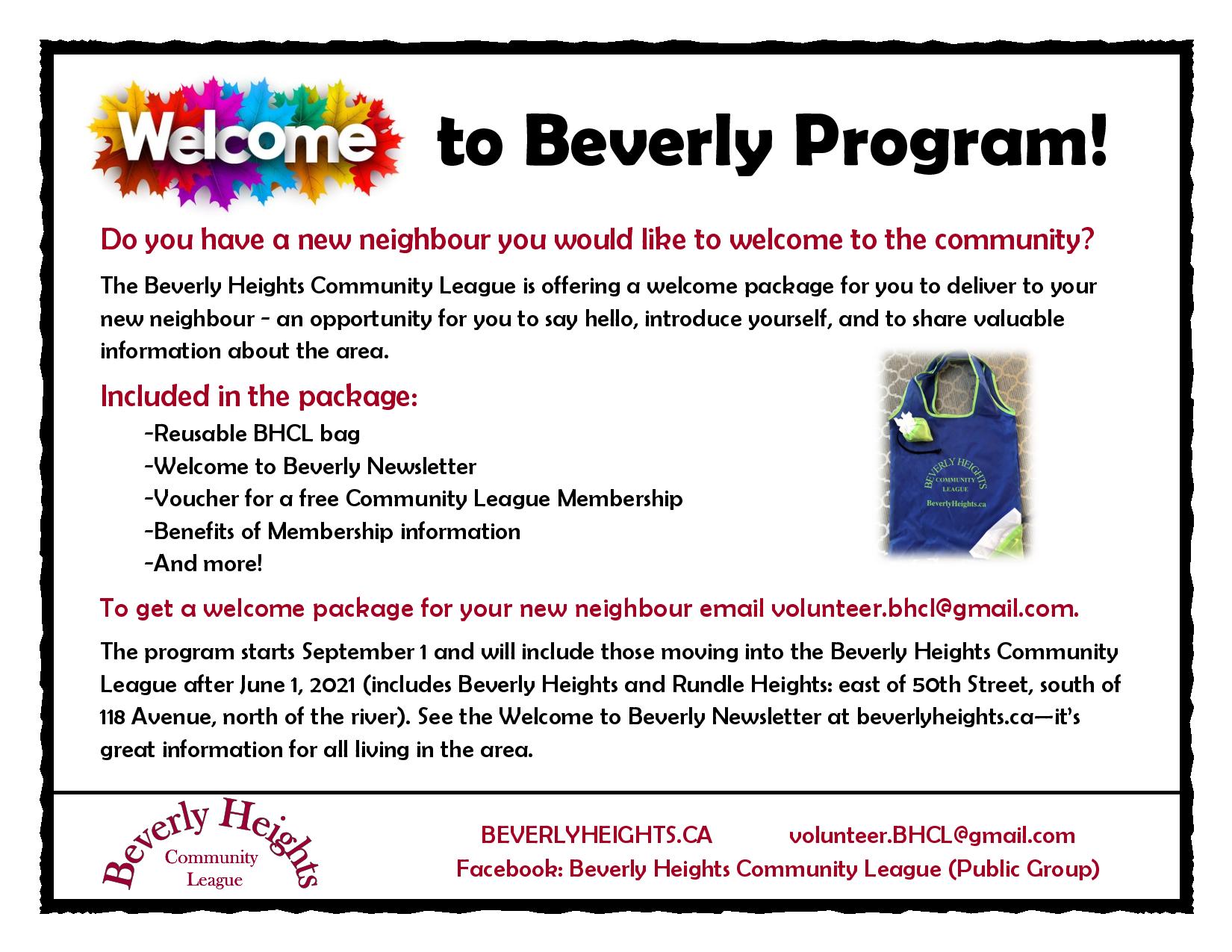 Do you have a new neighbour you would like to welcome to the community? See the details on the poster and email [email protected] to request a package for your new neighbour! The 'Welcome to Beverly" newsletter has great information for new and not-so-new residents in the area - click the link to view. Welcome to Beverly Newsletter 2021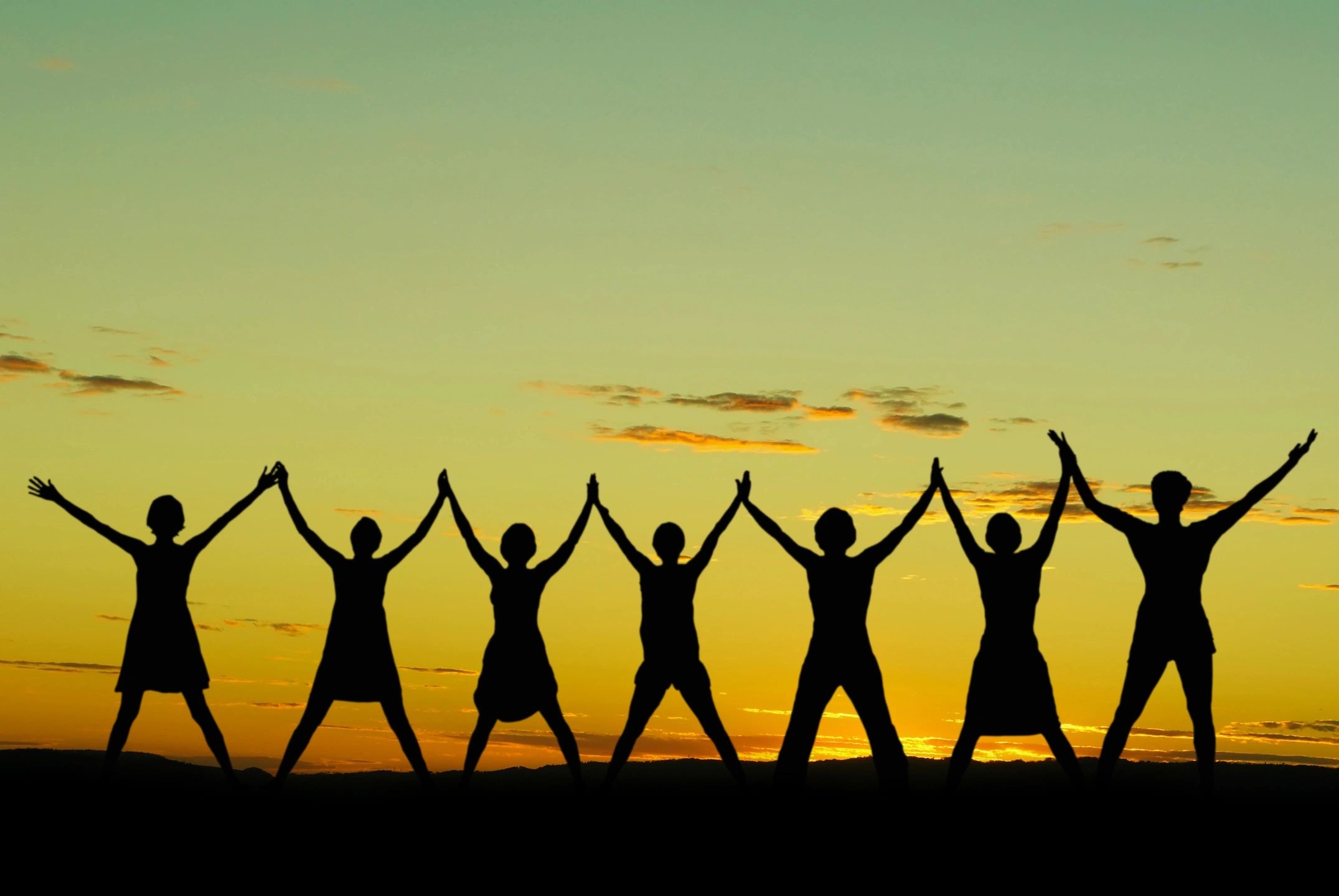 BEVERLY HEIGHTS PROGRAMS: Beverly Heights is proud to offer a variety of programs throughout the year. What we offer depends on the interests and requests of our community. Upcoming programs and events will be added soon!
Starting in October 2021 - to register or for more information email our program and social director at [email protected]
Programs and events may include: Wednesday Morning Coffee, "Taste of" Supper Series, Christmas at the Hall celebration, New Years Eve / New Years Day events, Belly Dancing, Yoga, Meditation, Ballroom Dancing, Painting for Teens, Adult Paint Night, Senior's Dances, Family Game Day, and more! Volunteers to help plan and run these activities are welcome, please email [email protected]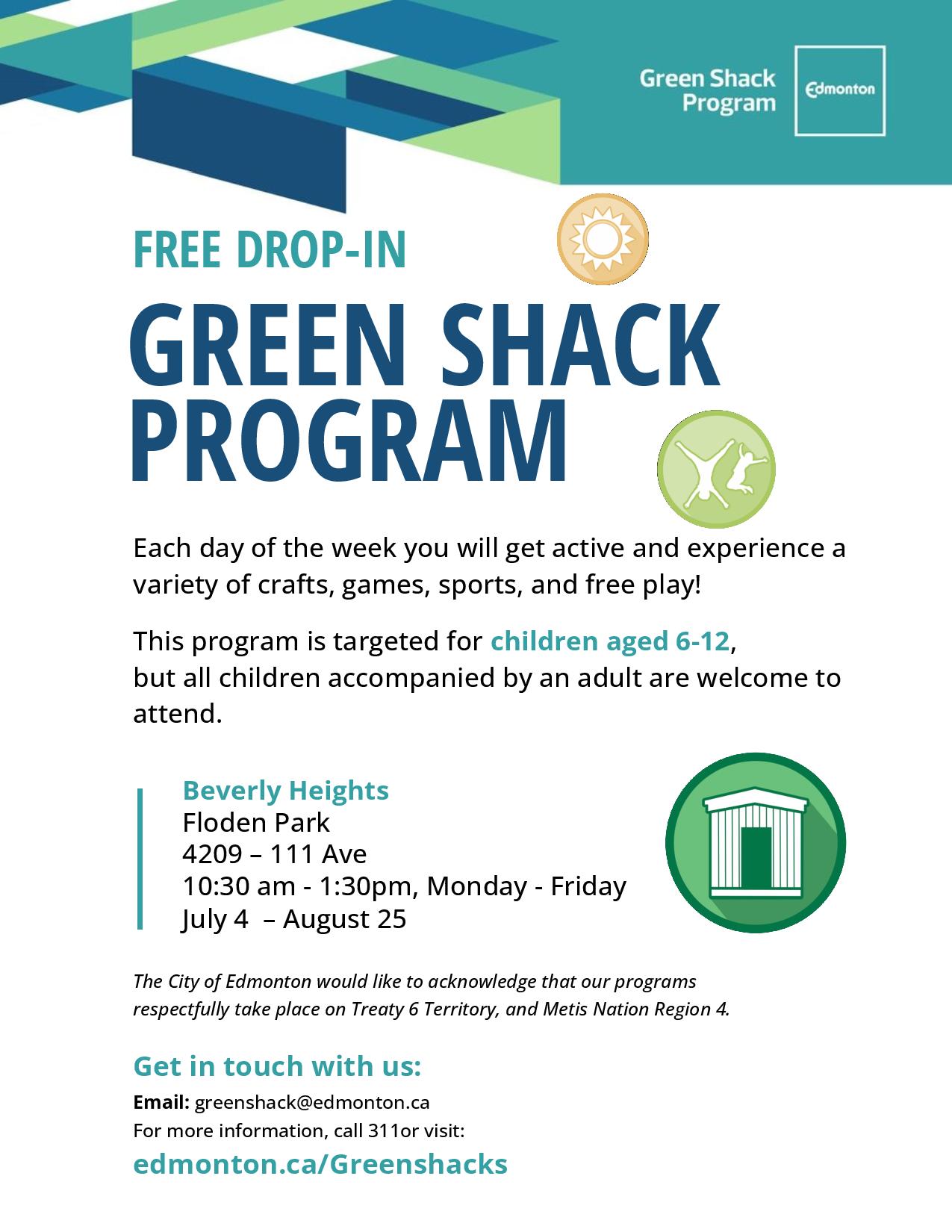 CITY OF EDMONTON PROGRAMS: Beverly Heights is proud to host a number of City of Edmonton programs through the year, including Green Shack, Learn to Skate, and various day camps.
The Green Shack programs in Floden Park is back for 2022! The program is targeted at ages 6-12 but all children accompanied by an adult are welcome to attend. See the posters below for information about dates, times and locations.
For more information on the Green Shack program, visit the City of Edmonton website.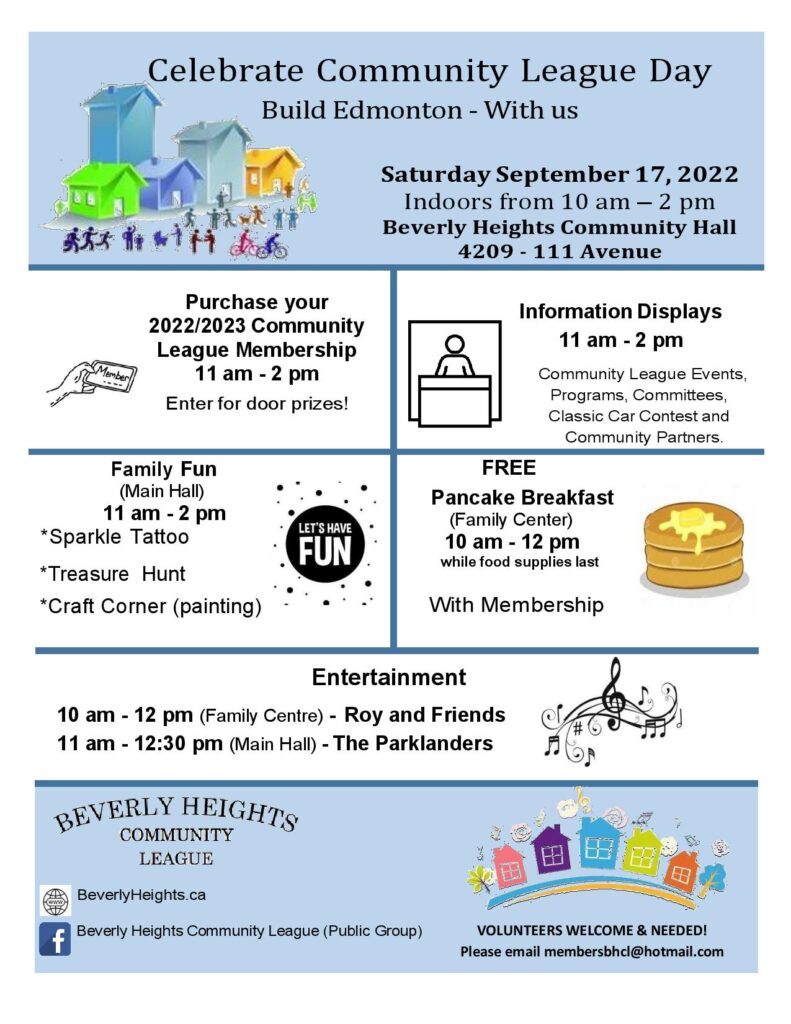 Beverly Heights Community League Day 2022!
Join us from 10am to 2pm on Saturday, September 17 to celebrate Community League Day! Enjoy a free pancake breakfast, gather information about community league programs and activities, purchase your new community league membership, register for programs, check out our community partner displays and the classic car contest! Activities include a Beverly and Rundle Heights area Treasure Hunt and a craft corner where you can paint a plant pot (and get the dirt and a spider plant) to share with a neighbour, or paint a rock. Glitter tattoos and live music round out this fun event! A few extra details:
1. Treasure Hunt - come as a single, couple or family. You can hunt by walking, running, jogging, scooters, biking or driving. We have 3 prizes for the winners.
2. Food Bank drop off available
3. We will have both federal and provincial NDP's attending
4. Classic car contest - Please come out and pick your favorites in these awesome vehicles.
5. Purchase your community league memberships. Individual: $10   Seniors 65+(per senior per household): $5  Family: $20. (Discount on Family membership until September 30, 2022 then will be $25)
6. Strathcona Industrial Association, Imperial Oil, Glitter Tattoo and so much more.
VOLUNTEERS WELCOME & NEEDED! Email [email protected]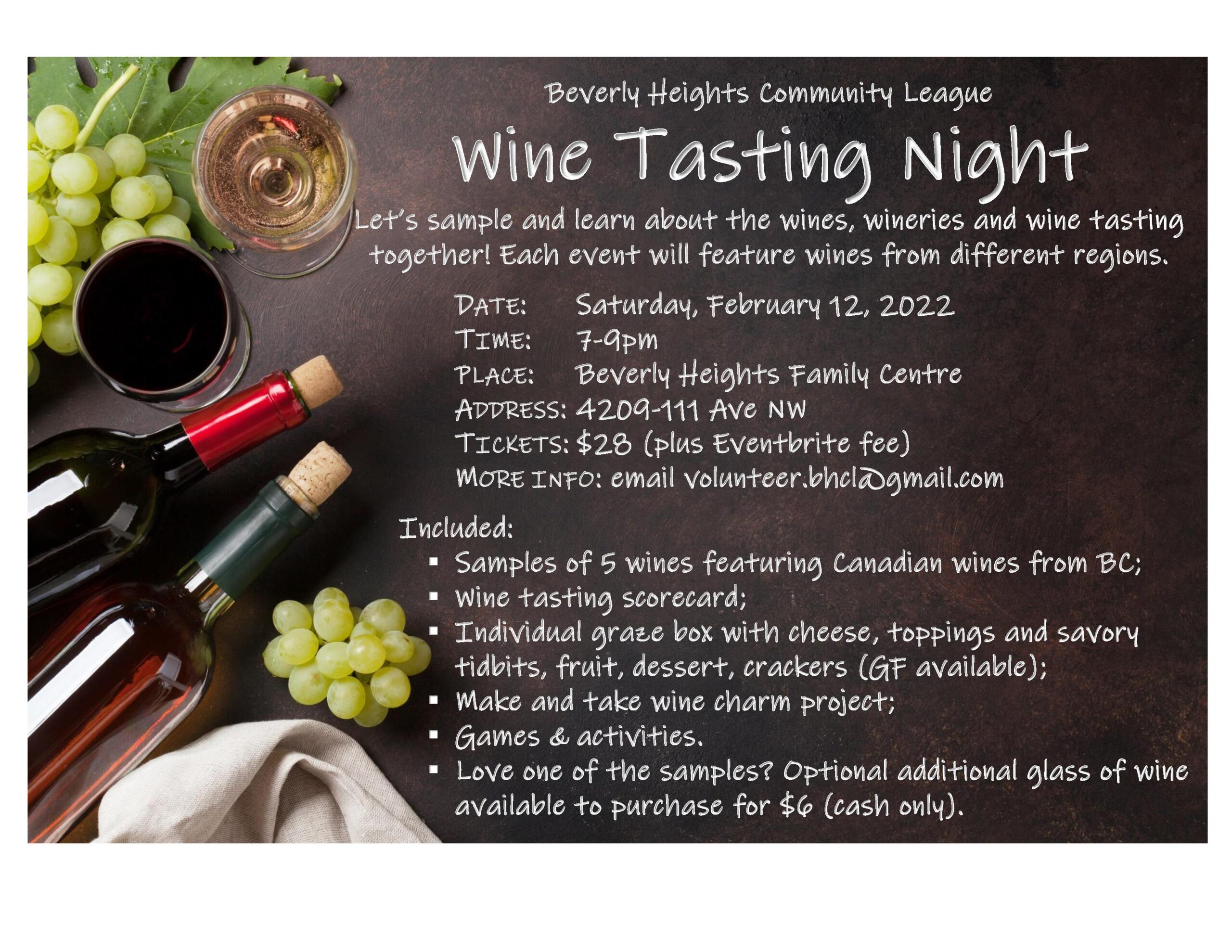 Event finished but more will be announced!
Beverly Heights Community League Wine Tasting Night Fundraiser 
DATE: Saturday, February 12, 2022     TIME: 7-9pm
PLACE: Beverly Heights Family Centre      ADDRESS: 4209-111 Ave NW
TICKETS: $28 per person (plus Eventbrite fee). Only 24 tickets available!
MORE INFO: email [email protected]
Included:   Samples of 5 wines featuring Canadian wines from BC (each bottle of wine is approximately $20-22); Wine tasting scorecard; Individual graze box with cheese, toppings and savory tidbits, fruit, dessert, crackers (GF available); Make and take wine charm project; Games & activities. Love one of the samples? Optional additional glass of wine available to purchase for $6 after the tasting (cash only please!) Must be 18+