The Beverly Heights Community League has two ice surfaces throughout the winter; one ideal for playing hockey or ringette, the other good for practicing. Our rink building is open for everyone to warm up over a coffee or hot chocolate in between skating.
See the rink hours below and please note that if it's colder than -25, we will be closed. We will post any closures to our community facebook page.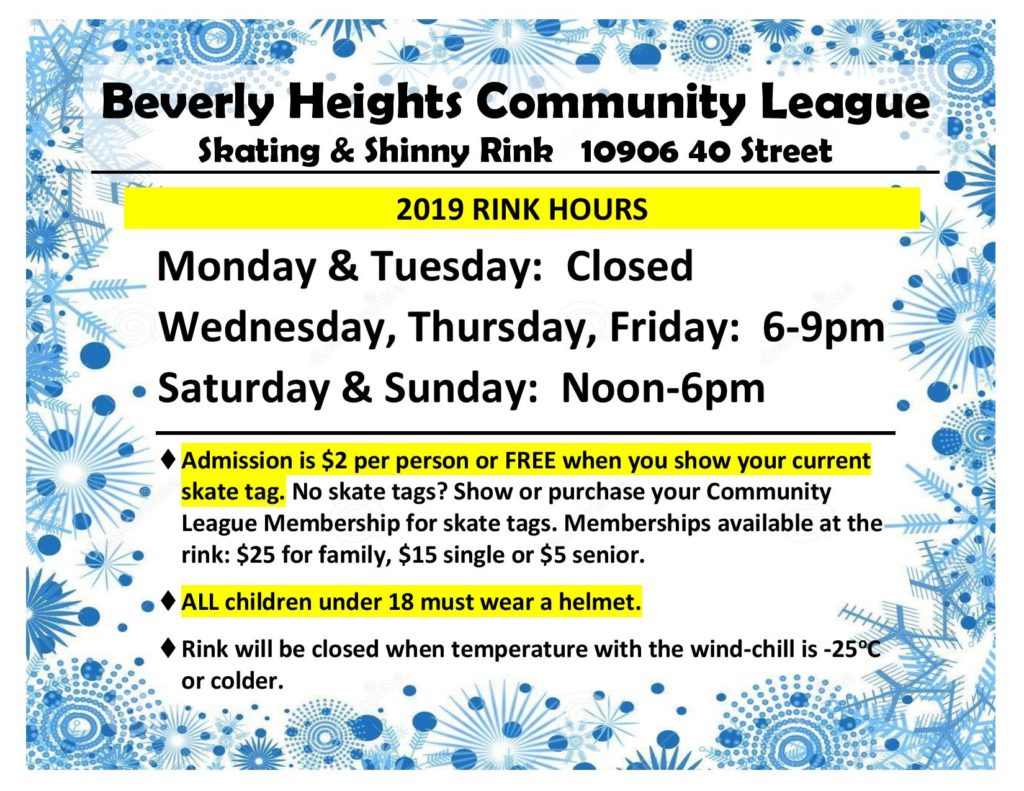 We are looking to build up a stock of skates and helmets to offer as rentals to our Community League members. If you have any gently used skates or helmets, please consider donating them to our league.
The City of Edmonton Learn to Skate Program is now over for the 2019 season. Unfortunately, we had a number of sessions cancelled due to the weather. Thank you to everyone who attended; we hope you enjoyed it when it wasn't too bitterly cold!