We are so excited to get our community league members together again! Join us on Saturday, September 11 starting at 2pm and wrapping up with our headliner musicians from 5-6pm (come early – some activities wrap up at 4:30). Purchase your 2021/2022 membership and enter for door prizes, learn more about the community league, check out the information displays, enjoy a free BBQ and family fun. Entertainment includes two bands from 2:30-3:30 and 5-6 pm. The location is the BHCL hall and green space at 4209-111 Avenue. See the Event poster below, as well as four ways the Beverly Heights Community League is offering for you to participate in the Edmonton Federation of Community Leagues "100 Community Actions" theme.
The BHCL board is closely monitoring the pandemic situation, and has added a note about precautions below.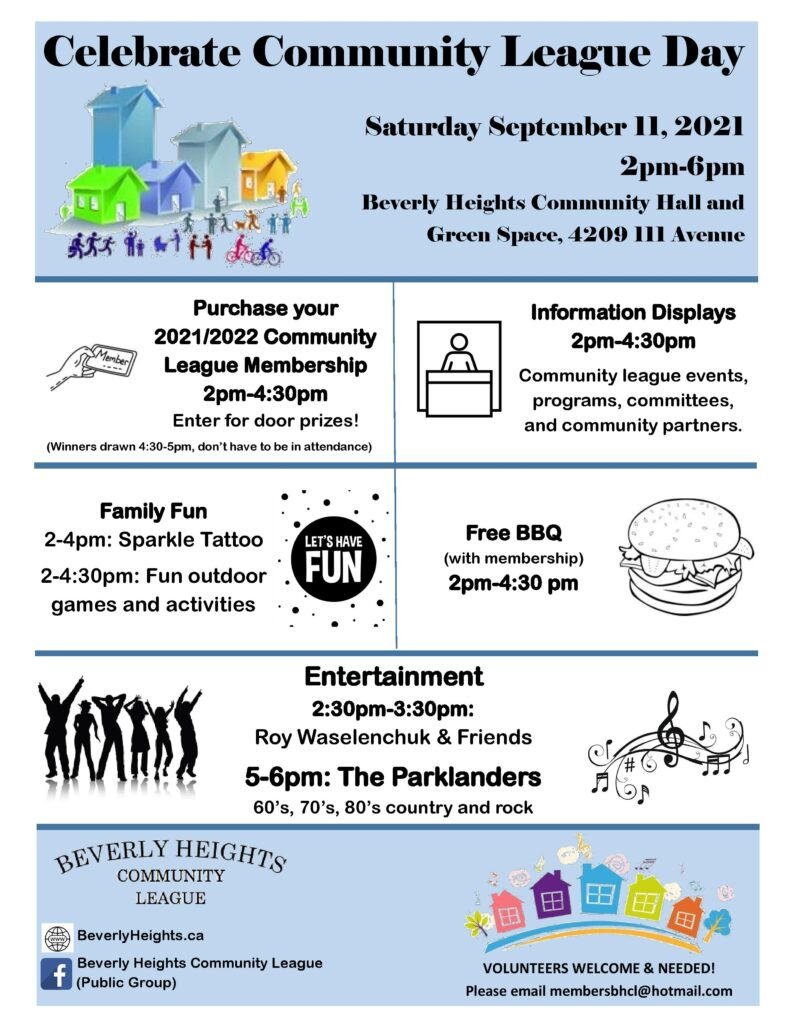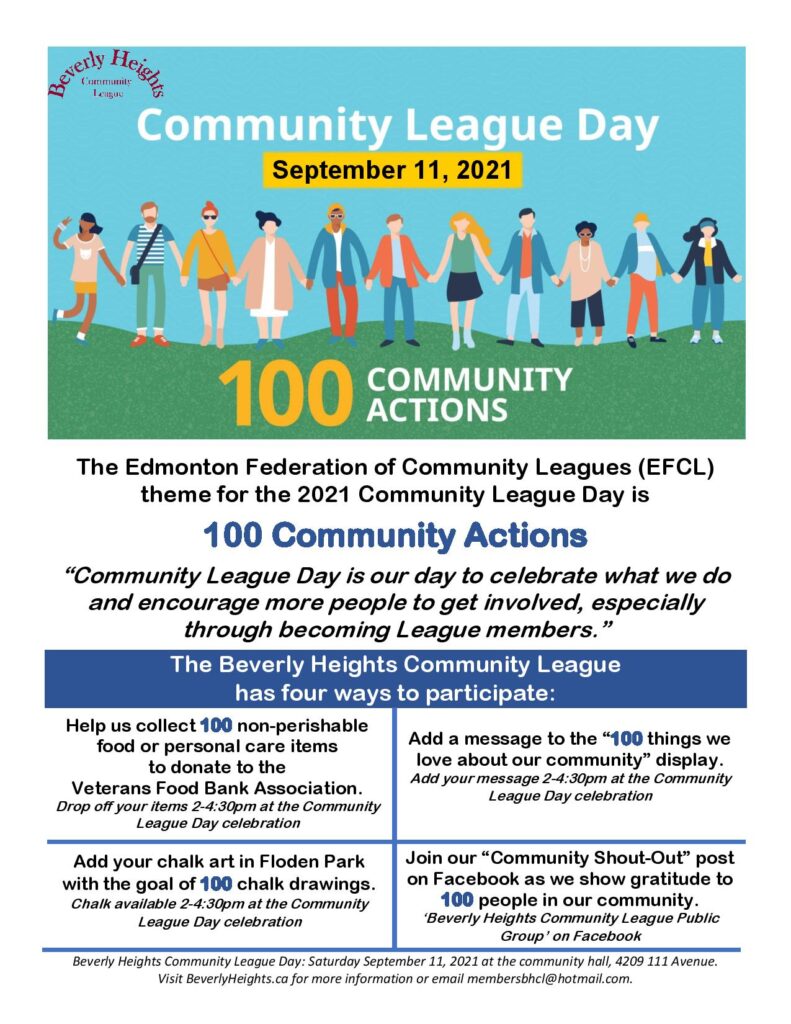 A note from our board: After more than a year of strict COVID-19 regulations, the province has opted to remove many of the previous restrictions including mandatory masking and social distancing. As we transition to more in-person activities, the health, safety and wellness of our community league members and partners is a top priority for the Beverly Heights Community League Board when considering and planning community events.
We want to share that as a Board, we have made the decision to operate above the provincial standard and that masking will continue to be required for staff and volunteers at all community hosted events when interacting with the public.  We will also continue to be conscious of physical distancing requirements and will space display tables, etc. to allow for proper distancing. Attendees will be offered hand sanitizer and encouraged to wear a mask and maintain physical distancing when in attendance. If additional provincial or municipal restrictions are in place we will, of course, comply with those as well. 
We continue to be mindful that there are differing levels of comfort around transitioning back to in person events and participating in activities and welcome suggestions and feedback from our membership on how we can create a safe environment to bring our community back together.