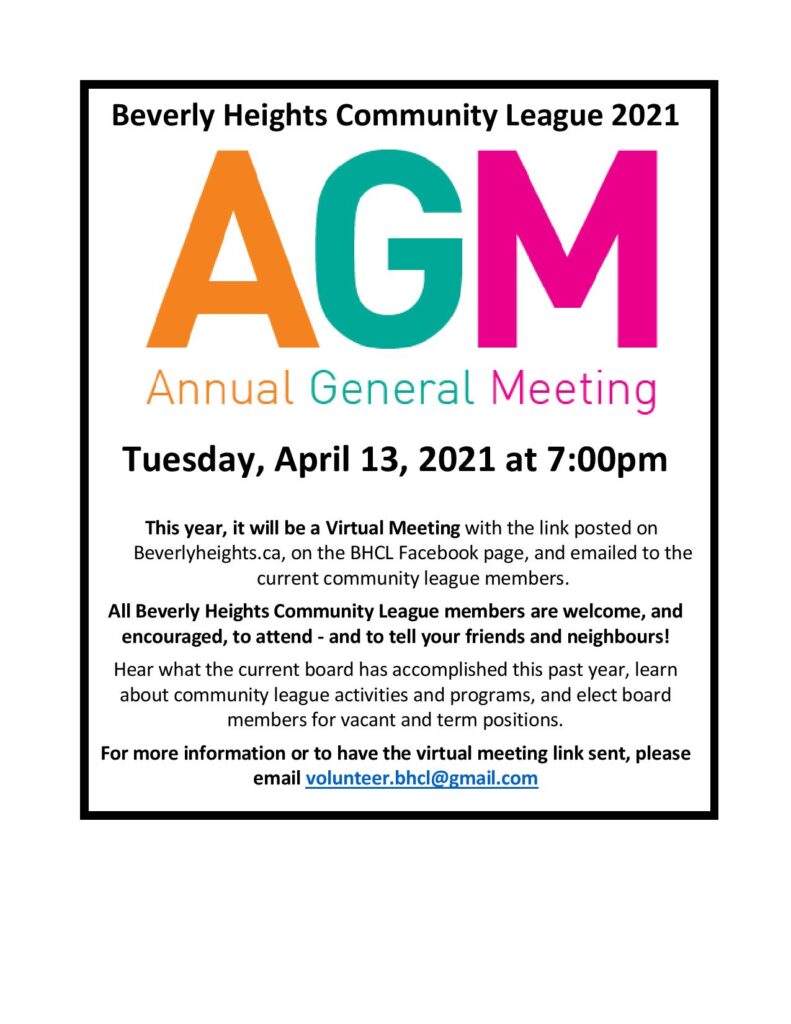 View the board positions up for election this year HERE – the "odd" year executive and director positions, in addition to the Treasurer position. Hope you can join us!
The meeting link is: https://meetings.ringcentral.com/j/1483447271
To join by telephone, call 1-780-666-9719 and enter meeting ID 148 344 7271
Please email volunteer.BHCL@gmail.com if you have questions.