Beverly Heights is proud to host a number of City of Edmonton programs through the year, including Green Shack, Learn to Skate, and various day camps.
There will be two local Green Shacks this summer! One in Floden Park in the mornings and the second at the Rundle Heights Playground in the afternoons. Both programs run Monday through Friday, from July 2 – August 22. Check out the posters below!
For more information on the Green Shack program, visit the City of Edmonton website.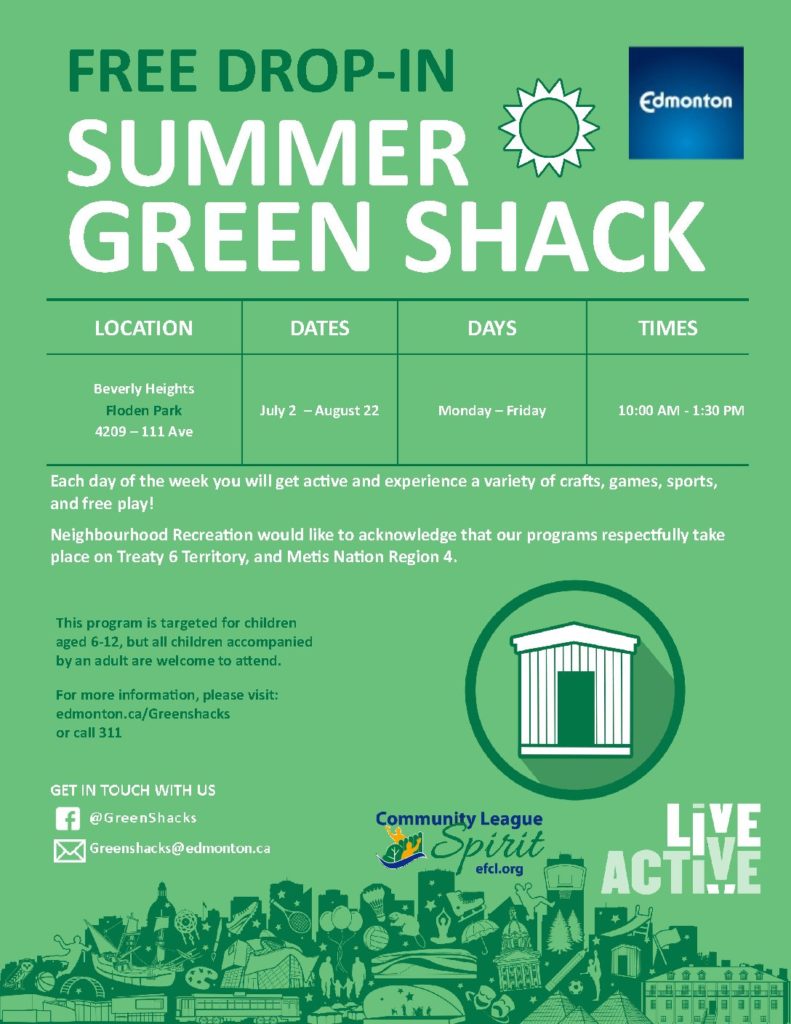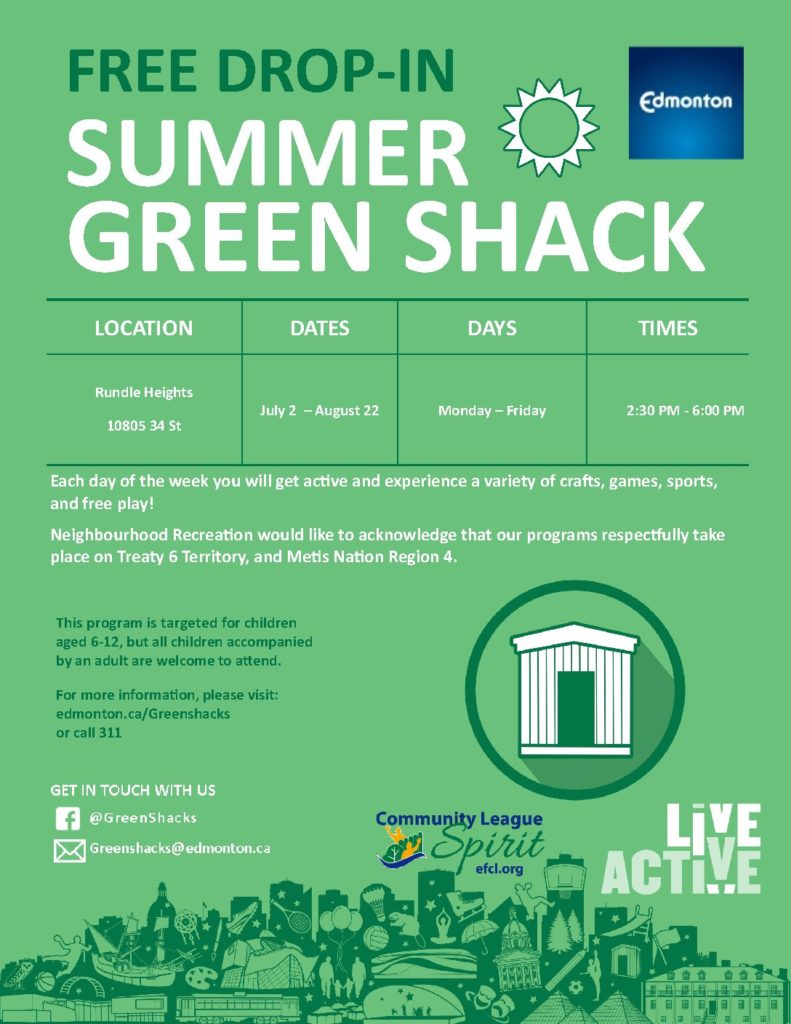 This summer, we will be hosting a Sizzling Summer Chefs Daycamp, run by the City of Edmonton. For information on how to register, see the poster below.