Beverly Heights is proud to host a number of City of Edmonton programs through the year, including Green Shack, Learn to Skate, and various day camps.
We are thrilled to host a Fall Green Shack program at Floden Park. It will run from November 9 through December 6, 2019 on Mondays and Wednesdays from 3:30 – 6:00 and Saturdays from 1:00 – 5:00. Please see the poster below for more information.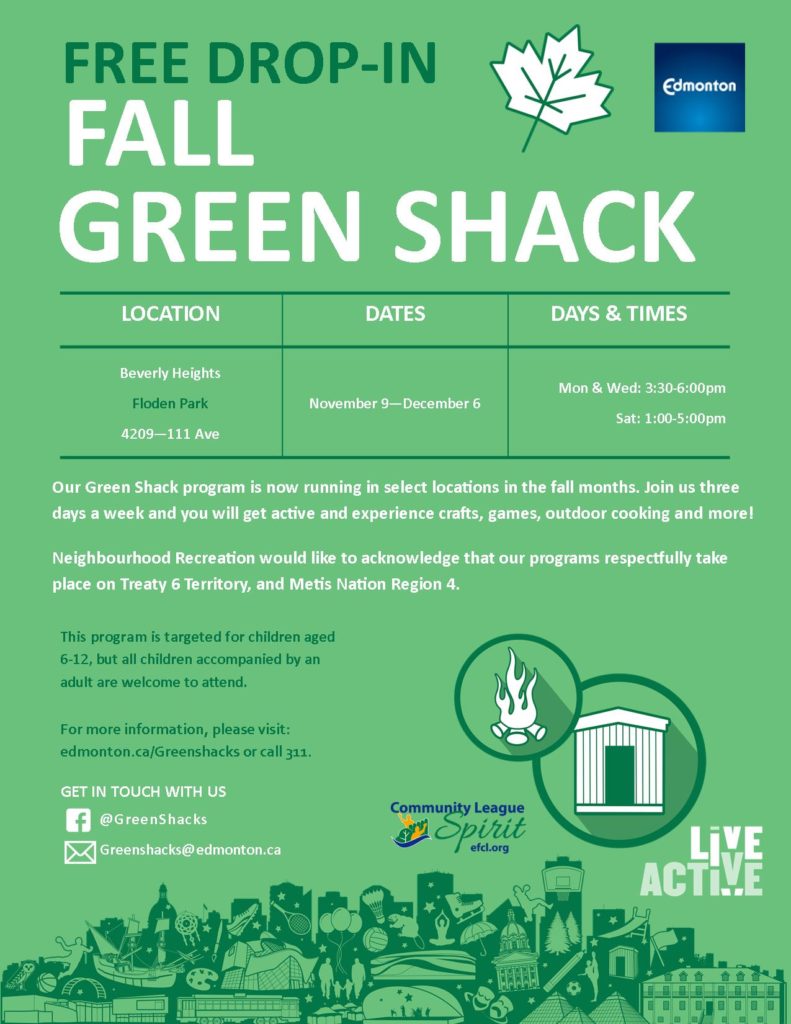 Our summer Green Shack programs in both Rundle Heights Park and Floden Park saw a lot of kids over the summer! Check back for information regarding 2020 programs!
For more information on the Green Shack program, visit the City of Edmonton website.